first floor plan
second floor plan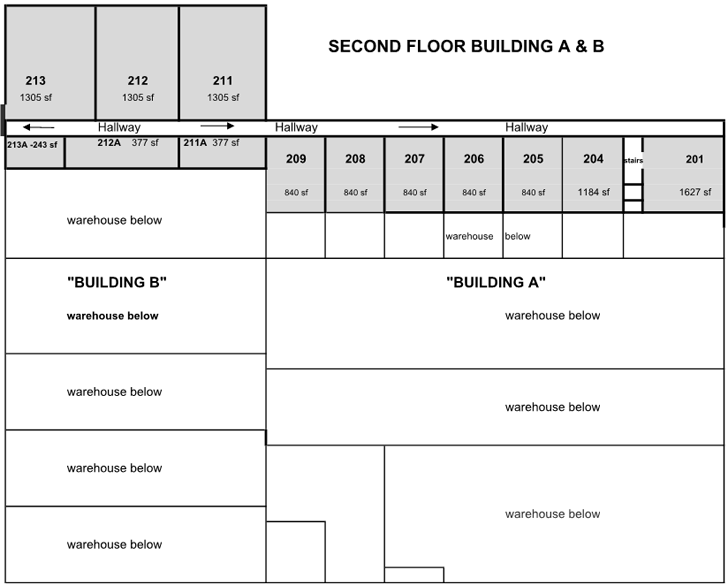 Contact Us
Guam:
Maria Mortera
Mobile (671) 688-1202
mmortera@guampropertiesllc.com
Ixora Industrial Park
215 Rojas Street, Suite 100
Harmon, Guam 96913
Honolulu:
Ray Soon
Mobile (808) 351-5710
rsoon@guampropertiesllc.com
501 Sumner Street
Suite 620
Honolulu, Hawaii 96817
Office Space
The front of the complex is entirely made up of offices arranged on two floors. Office sizes range from 500 sf to 2,300 sf, but the flexibility of the buildings allows us to consolidate offices and create the space according to the tenant's need. Office amenities include:
Climate control;
Fire sprinkler system;
Backup generator power;
Private restrooms;
Mail Delivery;
On-site management and maintenance;
A wide variety of security features protecting offices and employees; and
CCTV around exterior of the facility
Click on images to see bigger layout
Larger layout features photos of some of the suites. Move mouse over selected suites to view available photos.
Vacancies:
1st Floor

2nd Floor

Suite 201 (1,627 sf)
Suite 205 (840 sf)
Suite 206 (840 sf)
Suite 212A (377 sf)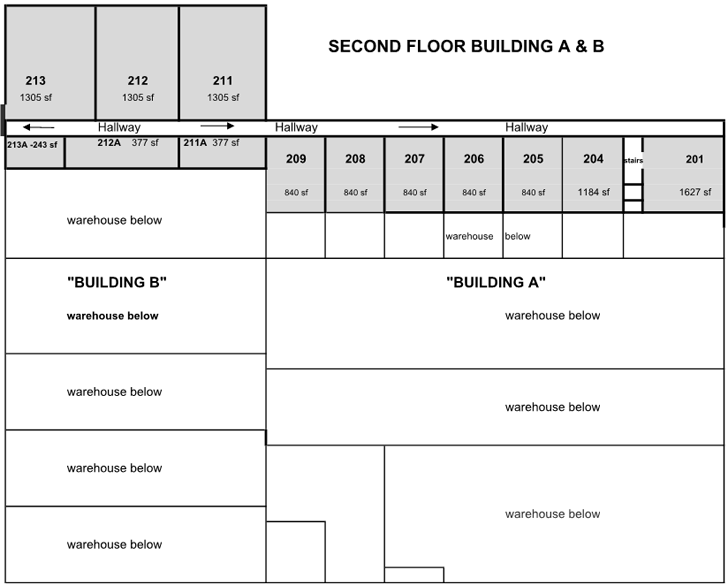 © 2021 Guam Properties LLC. All Rights Reserved.