Contact Us
Guam:
Maria Mortera
Mobile (671) 688-1202
mmortera@guampropertiesllc.com
Ixora Industrial Park
215 Rojas Street, Suite 100
Harmon, Guam 96913
Honolulu:
Ray Soon
Mobile (808) 351-5710
rsoon@guampropertiesllc.com
501 Sumner Street
Suite 620
Honolulu, Hawaii 96817
Guam Warehouse and Office Space
If your business is on Guam or if you are coming to Guam, Ixora Industrial Park is the place for your office and warehouse. Conveniently located at 215 Rojas Street in the heart of the Harmon industrial/ commercial area, the complex offers over 84,000 square feet of warehouse and office space. The complex is easily accessible to the airport, to government services, and to Guam's luxury hotels.
Cognizant that Guam is occasionally visited by super typhoons, Ixora Industrial Park was specifically designed and built to withstand these high winds. The two buildings that comprise the complex are concrete tilt-up with a reinforced concrete roof. Since its construction in 1994, Ixora has protected its high quality tenants from a number of such storms with no major incidence. Ixora is one of only a handful of warehouse complexes that offers the protection that businesses with quality products or sensitive equipment require.
Ixora Industrial Park offers the best, most dependable office and warehouse space on Guam, with features including but not limited to:
Quick access (5 minutes) to A.B. Won Pat Guam International Airport and the hotels on Tumon Bay;
On site management and maintenance for quick tenant service;
62,287 sf of warehouse space;
20,732 sf of office space with 997 sf of associated storage space;
Warehouse space with direct access to associated office space, if required;
More than adequate surface parking (1.8 stalls per 1,000 sf);
Security perimeter fencing with professional landscaping;
Sprinklered for fire protection throughout the complex;
Climate controlled interiors with separate electrical metering;
For your convenience, we are available to answer questions in our offices on Guam or in Honolulu. Please contact us and let us handle your Guam office and warehouse needs.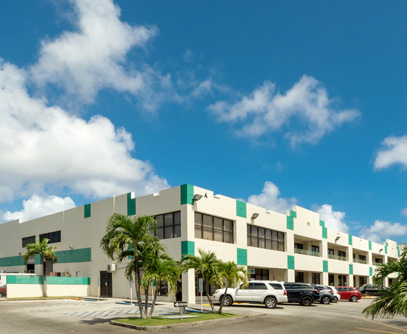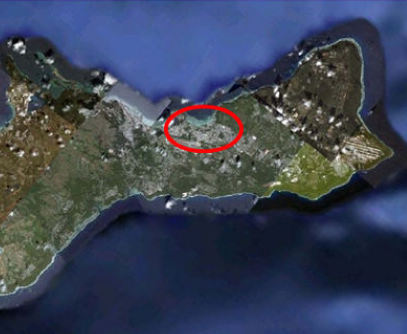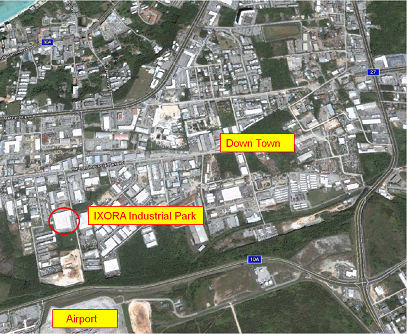 © 2021 Guam Properties LLC. All Rights Reserved.